Delivery Man
Pridėti prie favoritų

Sužaista: 73395

Žymės: Ginyba Mašinos Šaudymas Veiksmo Žaidimai

Aprašymas: Your task is to shoot down all bikers, robots and other enemies by sitting on armoured truck's roof. Earn money and buy new weapons like pistols, shotguns, uzis, rifles and rockets. Upgrade your truck, too. Use Mouse to aim and fire.

Panašūs:
Komentarai
Komentarai


Kouhei

@

2013-06-22 20:57:15

2012-05-03 20:42:58pre-arranged intervals.experienced wrewirstith the increasing multitude of freelance writers looking for work these days, it is often difficult to find a writer that has enough experience with the subject matter to create an effective post. thankfully, article marketing service proprietors are experts in their fields and can

Like Reply
Komentuoti šį žaidimą
Užsiregistruokite nemokamai arba prisijunkite jei jau esate narys.
We support OpenID as well.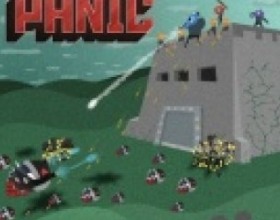 Don't Panic
Dabartinis reitingas 2.78/5
Atsitiktinis Žaidimas « »