Hobo
Pridėti prie favoritų

Sužaista: 225687

Žymės: Kovinės Nuotykių Rekomenduojami Šlykštu Smurtas Žaidimai

Aprašymas: This homeless guy woke up on the wrong side of the trashcan and decides to take it out on Everyone! Controls: A - punch and pick up objects, S - kicks and throw objects, Arrow keys - movement, Double-press the left or right arrow keys - run, P - pause and view unlocked combos, Q - toggle quality.

Panašūs:
Komentarai
Komentarai


zilve

@

2009-02-10 10:41:59

as runescape zaidziu o kas zaidzia tai mano vardas mikutis1998

Like Reply
Komentuoti šį žaidimą
Užsiregistruokite nemokamai arba prisijunkite jei jau esate narys.
We support OpenID as well.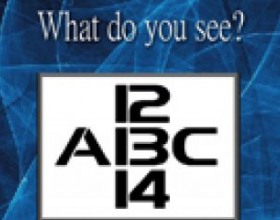 50 Optical Illusions
Dabartinis reitingas 2.47/5
Atsitiktinis Žaidimas « »