Mad Bombs
Pridėti prie favoritų

Sužaista: 67640

Žymės: Flash Loginiai Puzzles Žaidimai

Aprašymas: This game differs from all cannon puzzle games, this time your cannon is broken. You must guide your bombs to the targets by yourself to pass the level. Use Arrow keys to control the bomb, jump through fire and run to your target.

Panašūs:
Komentarai
Komentarai


Open

@

2013-06-22 18:21:25

I don't know who you wrote this for but you helped a brhtoer out.

Like Reply
Komentuoti šį žaidimą
Užsiregistruokite nemokamai arba prisijunkite jei jau esate narys.
We support OpenID as well.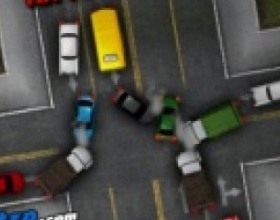 Trafficator
Dabartinis reitingas 3.67/5
Atsitiktinis Žaidimas « »