Sports Heads Tennis
Pridėti prie favoritų

Sužaista: 94172

Žymės: Simuliatorius Sportas Veiksmo Žaidimai

Aprašymas: Your aim in this tennis game is to beat all the most famous tennis players. Win all matches by getting 7 points before your opponent. Use Arrows to move around, Press Space to swing racket. Ball can bounce once on your side. Collect special power ups, too.

Panašūs:
Komentarai
Komentarai


Tere

@

2013-10-17 08:31:28

I had a lot answer beorfe hand but decided to keep it simple You can chose to exercise, not rugged sports, but walking or some yoga may help. Or you can just rest in a comforting position until it heals (Pillows are your best friends). It should not last more then a week, I believe

Like Reply
Komentuoti šį žaidimą
Užsiregistruokite nemokamai arba prisijunkite jei jau esate narys.
We support OpenID as well.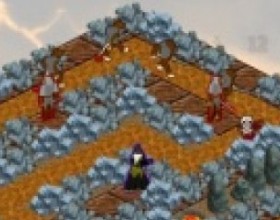 Protector 4.5
Dabartinis reitingas 3.02/5
Atsitiktinis Žaidimas « »