Y2k tetris
Pridėti prie favoritų

Sužaista: 90245

Žymės: Arkadijos Tetris Žaidimai

Aprašymas: Simply Tetris. You have to make lines from falling figures to clean the screen. Press arrow keys to move and rotate the figure. Up key – rotate right. Down key – rotate left. Left key – move left. Right key – move right. Use SPACEBAR to drop it. P - pause, O - options, N - new game.

Panašūs:
Komentarai
Komentarai


Morgana

@

2013-10-15 23:58:16

Beautifully written Mere, it reads as welll as you sound ! You are in an exenllect context to discover the true self! I'm so proud of you making the most of this opportunity. The nature of the natural world is innately healing. Take a deep breath and enjoy!! Mere, the New is the True you! Xo<3!mgh

Like Reply
Komentuoti šį žaidimą
Užsiregistruokite nemokamai arba prisijunkite jei jau esate narys.
We support OpenID as well.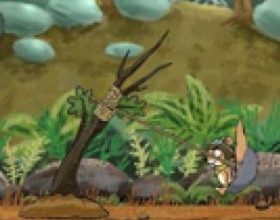 Fly Squirrel Fly 2
Dabartinis reitingas 3.18/5
Atsitiktinis Žaidimas « »